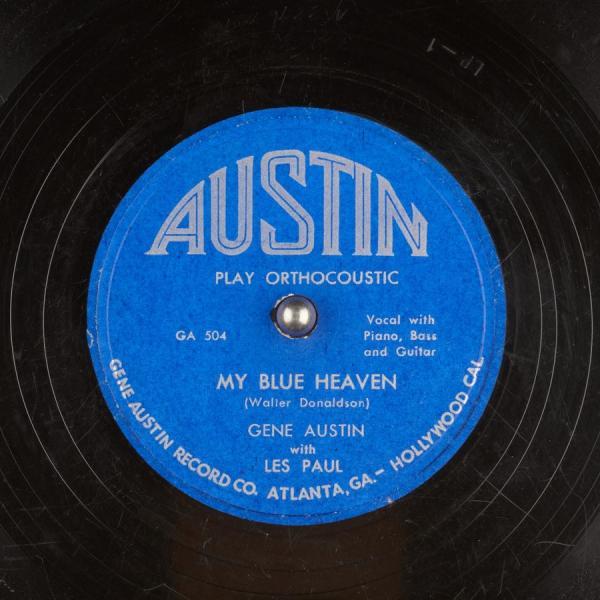 Radio Days: 1925-1930
Episode 2
Episode date - August 23, 2019
This show covers an era that is important in pop music for a number of reasons.
First, the years 1925-1930 marks the time when the pubic at large began to become familiar with a new style of music called "Jazz". Of course, the 'Jazz' songs that became popular and received radio airplay were usually the watered-down version of the real thing, sticking to light orchestras adding a touch of syncopation to their arrangements. Compared to the 'real thing' coming out of New Orleans and Chicago, this music was almost silly, but it nonetheless started a craze among the younger generation.
A second reason this era is important is because it marks a time when radio first allowed people from one part of the country got to hear musical styles from other places, meaning that those in rural areas could hear big bands for the first time in their lives, and city folk could hear genuine 'country' music.
A third (and most important) reason that this era is important was because it coincided with the invention of the ribbon microphone, an electrical device that allowed the singer to be heard without the need to project loudly. Almost, instantly, a new type of vocalese came into style, which would eventually be referred to as crooning. You can literally hear these changes taking place in the course of this program.
Featured tracks include:
Valencia (A Song of Spain) – Paul Whiteman
I'll See You in My Dreams – Isham Jones and the Ray Miller Orchestra
Sweet Georgia Brown – Ben Bernie
The Prisoner's Song – Vernon Delhart
Always – Vincent Lopez
Toot, Toot, Tootsie – Al Jolson
Ain't She Sweet – Gene Austin
Sonny Boy – Al Jolson
The Lonesome Road – Gene Austin
Blue Skies – Al Jolson
My Blue Heaven – Gene Austin
A Gay Caballero – Frank Crumit
Channel 26 - Radio Days