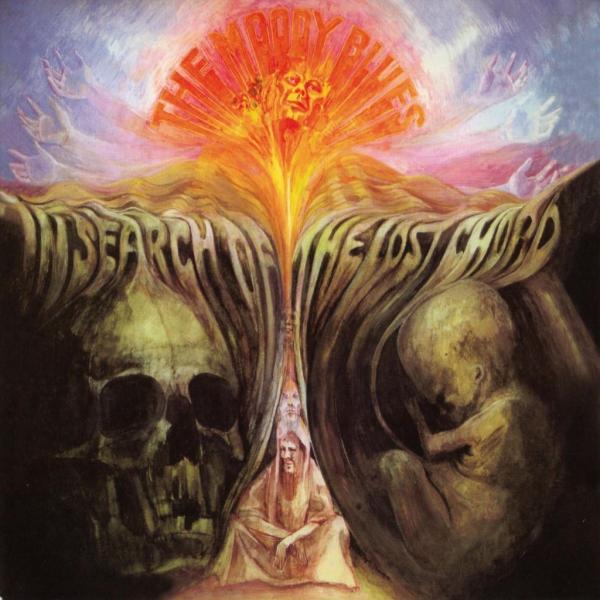 On their third album, the Moody Blues hit upon the stylistic format that would define the remainder of their career.
"In Search of the Lost Chord" is a template for all Moody Blues albums that followed, layering dime-store philosophy over rich melodies with mellotron-based song structures that all segue into one another. All five bandmembers contribute to the songwriting, with most songs credited to a single member. Despite this, the songwriting is fairly cohesive, making it difficult to discern differences in their styles.
Subsequent albums would all be packaged similarly as well, with gatefold sleeves and elaborate cover art. Each of the band's albums that followed "In Search of the Lost Chord" has it own charm, but this album stands out because it provided the basis for the next twenty some-odd years.
Tracks include:
Departure
Ride My See Saw
Dr. Livingstone, I Presume
House of Four Doors
Legend of a Mind
House of Four Doors, Part 2
Voices in the Sky
The Best Way to Travel
Visions of Paradise
The Actor
The Word
Om
July 1968 - Billboard Charted #