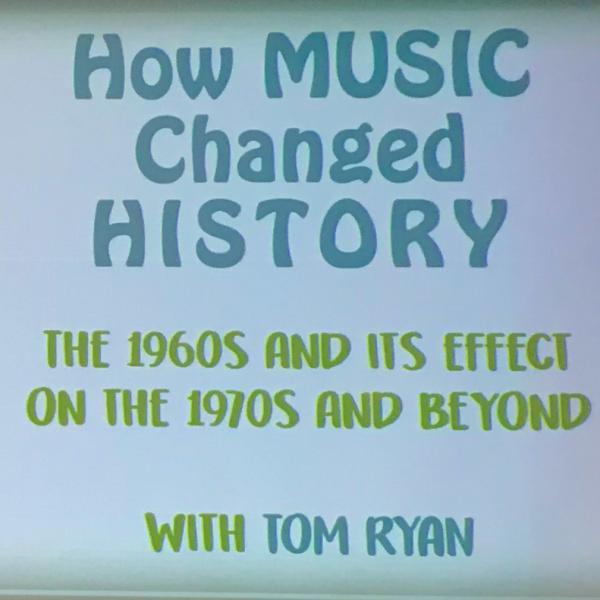 Recently, the Huntington Arts Council have been featuring an art exhibit that features works from the '60s. To coincide with the fine art, they asked me to talk about music from the same era.
This caused many of my close friends to react in disbelief. One said, "I have to pay $5 to hear Tom Ryan talk? What's next? Bottled water?" Another one said, "The program states that the talk starts at 7:30 on Friday. So, does it end some time in mid-April?"
Everybody knows that I have a lot to say about music (this radio show proves it). The hard part is distilling it down to a scant 90 minutes. Here is a 60 minute excerpt of that talk, with song clips to break the monotony! Enjoy!