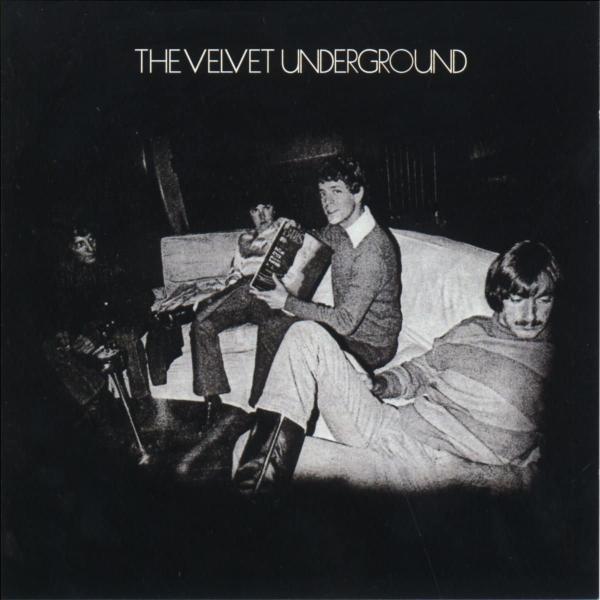 The Velvet Underground's eponymously titled third album is distinctly, and deliberately, different from the previous pair. Due to internal squabbling, John Cale was no longer a presence, replaced here by newcomer Doug Yule.
With Lou Reed now firmly in charge, his songwriting became the focal point, and he set out to create an album that deliberately avoided the confrontational, abrasive sound of their previous record, "White Light, White Heat." He succeeded. With the exception of one (semi-) failed experimental track ("The Murder Mystery"), "The Velvet Underground" is a straightforward offering of folk-tinged sentimentality and melodic rock and roll. In most instances, Reed actually sings, as opposed to his typical semi-narrative style of vocalizing. Despite being the band's most accessible effort to date, it sold even less than their previous albums, failing to even register on Billboard's top 200 until it was re-issued in 1985.
Perhaps the most notable and surprising quality of this album is how it shows a warmer, gentler side of Lou Reed. The first two albums documented some very real, vivid and unblinking observations about Andy Warhol's Factory crowd, but here, Reed scratches beneath the veneer to get inside the psyche of his cohorts. "Candy Says" conveys a sympathetic impression of what Reed imagines are the inner thoughts of a transsexual. It's this sympathy that inspired Reed to write a line like "No kinds of love are better than others" (Some Kinda Love"), or "Help me in my weakness, 'cause I'm falling out of grace" ("Jesus"). The album captures one of the very few times in his entire career where Lou Reed actually sounds vulnerable. He revisits a lost love on "Pale Blue Eyes" with deep sentimentality and frank emotional depth. Like Dylan singing about growing 'younger' with the wisdom of age, Reed does some disarmingly blunt self-analysis on "Beginning to See the Light," singing "Here we go again, acting hard again…it's kind of softer now. I wore my teeth in my hands so I could mess the hair of the night."
Despite the intensity of the first pair of Velvet Underground albums, Reed seems to be admitting here that there had been a semblance of play-acting on his part, and he is through with playing that role. There is a release from his past persona as he sings "I'm set free to find a new illusion" (on "I'm Set Free"). Reed is looking forward, not backward, and in doing so, he reinvented and repurposed his entire musical persona for this album.
March 1969 - Billboard Did Not Chart