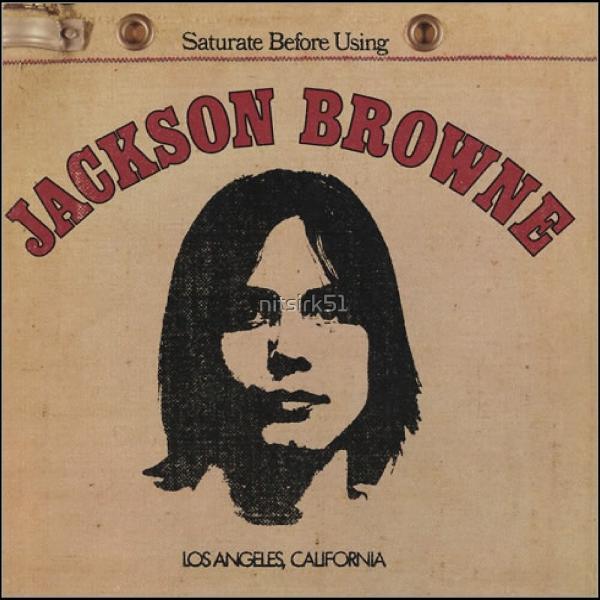 The whole singer/songwriter phenomenon crested in 1972, and Jackson Browne was surfing high on that wave. With an incredible amount of momentum from his predecessors, it seemed the entire world wanted to hear people singing earnestly about their innermost thoughts – they didn't call it the 'Me' decade for nothing.
Browne had all of the credentials that a great singer/songwriter could hope for. He was an early member of the Nitty Gritty Dirt Band, he dated Nico in her post-Velvet Underground days and wrote a song for her ("These Days"), then landed a huge hit song on the Eagles' debut album ("Take It Easy"). By the time he started his solo career in earnest, he was already a known entity amongst his peers. The timing was almost too perfect. Here was this good-looking guy with sad eyes and a gorgeous, mellow voice, writing deeply personal songs from Los Angeles, the new hotbed of the music industry.
David Geffen was a friend who tried to help land Browne a deal, and ultimately decided instead to start his own label, making Jackson Browne the flagship artist for Asylum Records (which is now part of the huge conglomerate Warner Elektra Asylum, aka WEA). The crème de la crème of the west coast music establishment chipped in for instrumental backing and harmonies, including the Section (the same band that provided backup for James Taylor and Linda Ronstadt, among many others), David Crosby, Jesse Ed Davis, Sneaky Pete and Albert Lee. With so much going right, what could possibly go wrong?
I'm afraid I'm giving the impression that Browne's success was based mostly on luck and kismet, but that's not true. Browne wrote an excellent collection of songs, one of them hit-worthy ("Doctor My Eyes"). Every one of my high school friends was besotted with the man, and we even attempted to emulate him. I recently discovered a few sets of Browne-inspired, deeply sensitive lyrics that were written by a hockey-playing friend of mine (to the noted party - $1,000 in small bills in a plain wrapper will make them 'vanish' once again…).
Sure, this stuff went out of fashion for a long stretch of time, but good music never really goes away and when I readdressed this album recently, I found that most songs held up quite well, especially "Something Fine" and "Under the Falling Sky." Patient, personal and pleasantly melodic, Jackson Browne's debut album stands as a stellar representation of the singer/songwriter genre, and a tough one to beat.
January 1972 - Billboard Charted #53