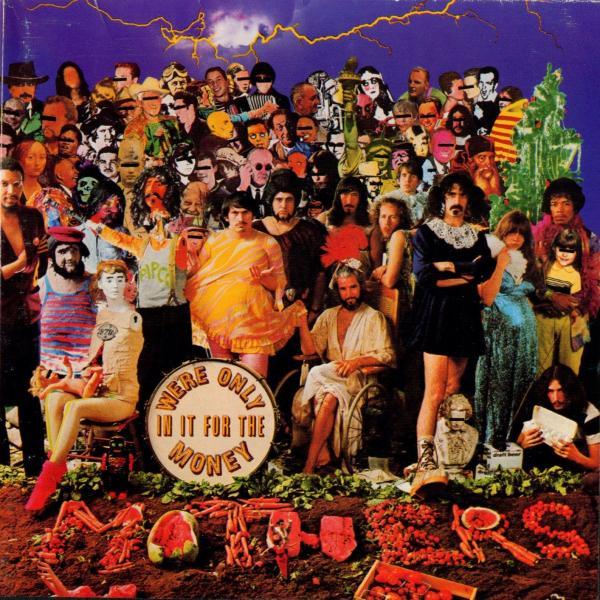 Back in 1968, you would have been forgiven if you mistook Frank Zappa for a hippie. His hairstyle and clothing certainly seemed to indicate that he was a part of that tribe, but nothing could have been further from the truth.
In actuality, Zappa harbored disdain for hippie culture, particularly the phoniness that usually were part and parcel of that world. Judging by his music, Zappa saw the entire movement as a satirical joke, and he mercilessly poked fun at his own generation. Track by track, "We're Only In It for the Money" tears hippies to shreds for their lack of intelligence, particularly in how they formulate their ideals.
Zappa heard the talk about love and peace and freedom, but recognized that for virtually the entire community, it all added up to meaningless semantics, and he pulled no punches. Even the Beatles are taken down a peg, with the album title and cover making direct reference to what he perceived as the disingenuous idealism of "Sgt. Pepper's Lonely Hearts Club Band." The result is a technically brilliant album that serves as social satire for a generation that was incapable of recognizing it as such. Amazingly, "We're Only In It for the Money" reached the top 40, charting as high as #30.
March 1968 - Billboard Charted #30