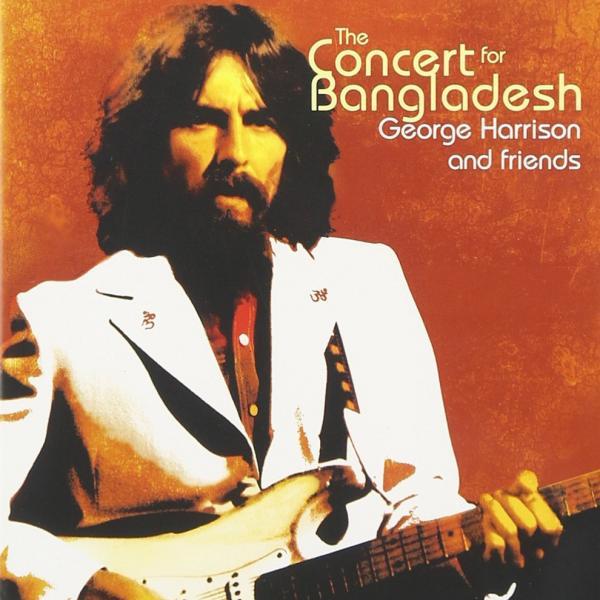 Assembling a stellar cast of musicians for his charity event must have been the easiest thing in the world for George Harrison. As an extraordinarily popular ex-Beatle, George knew a multitude of super-talented people, and all he had to do was ask.
The problem, however, was trying to get them to actually play. Eric Clapton's heroin addiction was at its peak, and not a single person felt confident in his ability to perform. Harrison rehearsed additional guitarists because he fully expected that Clapton would bail out at the last minute.
Bob Dylan was only slightly less committal. Other than a couple of live appearances, Dylan was invisible from the public eye for years, and he did not feel at all comfortable returning to the spotlight, especially at an event as buzzworthy as this, at Madison Square Garden. Until Dylan strapped on his guitar, Harrison was not certain that Dylan would even appear onstage.
As it happened, though, both Clapton and Dylan did make appearances, thus elevating the remarkable nature of an already remarkable event.
Featured tracks include:
While My Guitar Gently Weeps – George Harrison and Eric Clapton
Jumpin' Jack Flash/Youngblood – Leon Russell
Here Comes the Sun – George Harrison
A Hard Rain's A-Gonna Fall – Bob Dylan
It Takes a Lot to Laugh, It Takes a Train to Cry – Bob Dylan
Blowin' in the Wind – Bob Dylan
Mr. Tambourine Man – Bob Dylan
Just Like a Woman – Bob Dylan
Something – George Harrison
Bangla Desh – George Harrison
December 1971 - Billboard Charted #2