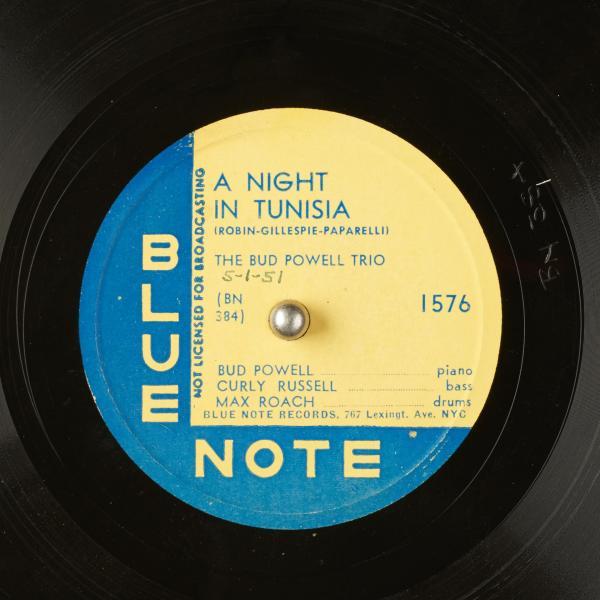 The years 1942-44 were some of the most difficult years in America's history, with a World War raging and America fighting the war on two fronts.
Here at home the American Federation of Musicians launched a strike that prevented musicians from working for record companies until a royalties dispute was resolved. This meant that a big chunk of music history went uncatalogued while the war raged on. This coincided with (or could be considered mostly responsible for) the collapse of the "Big Band' era. At the same time, it meant that new innovations were not being documented properly, particularly regarding the early Be-Bop era.
This installment covers the development of jazz throughout the second half of the forties, during the post-war years. Charlie Parker was the reigning star of the day, although a lot of music fans did not embrace the complexities that suddenly made jazz something much less danceable and much more cranial. Seemingly overnight, the very essence of what constituted 'jazz' changed markedly.
Featured tracks include:
Koko – Charlie Parker's Re-Boppers
Lady, Be Good – Charlie Parker/ Jazz at the Philharmonic
Embraceable You, Take 1 - Charlie Parker Quintet
Embraceable You, Take 2 - Charlie Parker Quintet
Klactoveedsedstene – Charlie Parker Quintet
Crazeology, Take 1 – Charlie Parker Sextet
Crazeology, Take 4 – Charlie Parker Sextet
Parker's Mood – Charlie Parker
Fantasy on Frankie and Johnny – Erroll Garner
Night in Tunisia – Bud Powell Trio
Bikini – Dexter Gordon Quintet
Lady Bird – Tadd Dameron Sextet